Dr. Anubha Rathi
Dr. Anubha Rathi - Dentist, Orthodontist, Implantologist, Braces Specialist



About Dr. Anubha Rathi
Dr. Anubha Rathi is an orthodontist in Rathi Hospital, Jodhpur, with a work experience of ten years. She is a registered dental surgeon with Rajasthan state dental council. She is the first dentist in Jodhpur to have certification in Invisalign treatment. She specialises in the correction of malocclusion, root canal treatment, child dentistry, teeth whitening are few to be named. Dr Anubha Rathi completed her MDS orthodontist from KLE University, Belgaum. She is one of the finest dentists in Western Rajasthan.
Qualifications
MDS Orthodontics (KLE University, Belgaum)
BDS (Maharashtra University of Health Sciences, Pune)
Certificate in Implantology (Dentium, USA)
Expertise
Correction of malocclusions like crowding, proclamation, deep bite and open bite.
Certified in Jodhpur for giving Invisalign treatment for teeth correction.
Proficient in providing traditional metal braces. Aesthetic brackets and self-ligating brackets.
Growth modification using Myofunctional appliances and fixed functional appliances.
Management of surgical orthognathic cases.
Restoration of missing teeth with implants.
Expertise in lingual orthodontics and full-mouth rehabilitation.
Experience in giving complete and partial dental care.
Smile designing with the help of veneers and zirconia crowns.
Painless tooth extraction.
Root canal treatment
Periodontal management ( gum surgeries and scaling).
Teeth whitening ( Bleaching)
Child dentistry
Restoration of decayed teeth with a composite filling.
Work Experience
Associate professor at Vyas Dental College, Jodhpur
Ex-consultant at Sant Parmanand Hospital, Delhi
Ex-consultant at Centre for Advanced Dental Care, Ghaziabad
Awards and Accomplishments
Member of Indian Orthodontic Society
Member of Indian Dental Association
Registered Dental Surgeon (Orthodontist) with Rajasthan State Dental Council (Registration no- A-6649)
Cleared Indian Board of Orthodontics (Part-1)
 

Connect us here!
Contacts
Rathi Hospital E-109, Shastri Nagar 342003 Jodhpur City, Rajasthan, India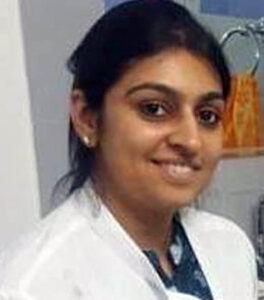 Doctor Schedule
TIMING06:00 PM TO 08:00 PM
10:30 AM TO 02:30 PM

Orthodontist , Implantologist, Braces Specialist, Dentist, Dental Clinic, Lady Dentist, Top Dentist, Best Dentist, Popular Dentist, Dental Treatment, Dental Care, Dentist Clinic